Free online seminaries are a game-changer in theological education.
They break down financial and geographical barriers, allowing eager learners from all walks of life to access quality teachings.
Without the constraints of traditional classroom settings, students can learn at their own pace and revisit lectures as needed.
Engaging multimedia content, from video lectures to interactive forums, makes the learning process both comprehensive and enjoyable.
These platforms also foster a global community of learners where diverse perspectives converge, enriching discussions.
In essence, free online seminaries democratize access to theological wisdom, making the pursuit of knowledge both rewarding and delightful.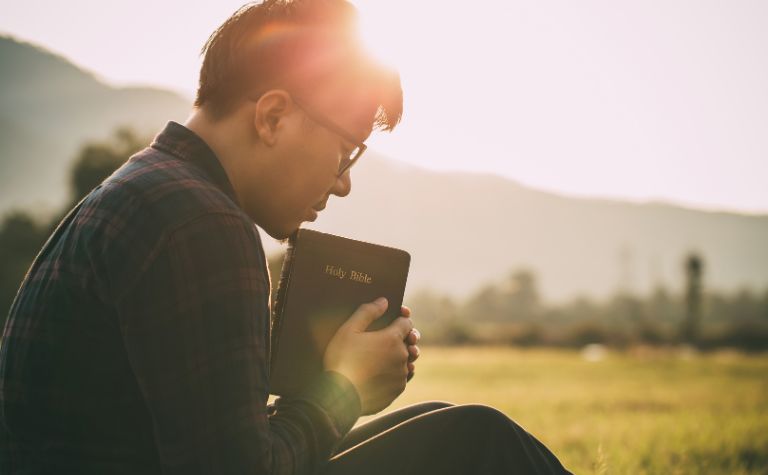 Christian Leaders Institute
Christian Leaders Institute offers a digital platform that delivers ministry training courses to students worldwide.
The platform is user-friendly, allowing students to progress at their own pace.
With the integration of video lectures, reading assignments, and quizzes, the courses are designed to be engaging and informative.
Another key feature of CLI is its community-centric approach, which facilitates student interaction and provides mentorship opportunities.
Content
CLI's curriculum covers a broad spectrum of Christian leadership, theology, and ministry topics.
From foundational courses in Old and New Testament studies to more specialized classes on church planting, pastoral care, and evangelism, CLI aims to provide comprehensive ministry training.
Some courses also focus on practical aspects of ministry, such as sermon preparation and church administration.
Target Audience
The primary audience for CLI is individuals who feel a calling to Christian ministry but might not have the resources, time, or means to attend a traditional seminary.
This includes aspiring pastors, church leaders, missionaries, and laypeople wanting to deepen their biblical knowledge.
The flexible, free nature of CLI makes it particularly appealing to those in countries or regions where formal theological education is inaccessible or unaffordable.
Teachers/Professors
CLI boasts a faculty composed of seasoned pastors, theologians, and ministry professionals.
These instructors bring a wealth of academic knowledge combined with practical ministry experience to the classroom.
Many of them hold advanced degrees from reputable seminaries or universities and are committed to CLI's vision of offering high-quality, free ministry training to students around the globe.
Christian Leaders Institute serves as a beacon for those seeking an accessible and rigorous theological education, aiming to equip the next generation of Christian leaders with the knowledge and skills they need to serve effectively in God's kingdom.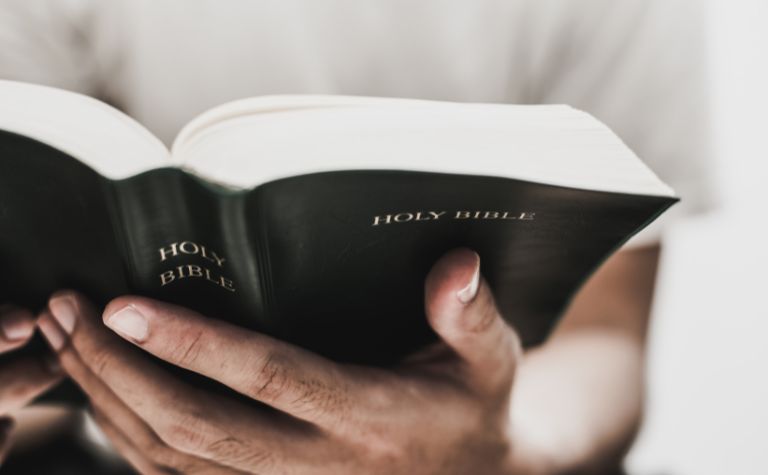 BiblicalTraining.org
BiblicalTraining.org provides an expansive online library of biblical and theological education resources.
The website boasts a clear and organized design, making navigation simple.
Courses are neatly categorized, and a progression path from beginner to advanced is outlined for learners.
Additionally, they offer mobile applications to facilitate learning on the go and provide course handouts and outlines to complement the audio and video lectures.
Content
The content at BiblicalTraining.org is vast and varied. It is organized into three primary levels: Foundation (for new believers or those new to Bible study), Academy (for those wanting a deeper dive into biblical topics), and Institute (for those desiring seminary-level education).
Courses encompass areas such as foundational Christian beliefs, in-depth Bible book studies, church history, systematic theology, and practical ministry.
Target Audience
BiblicalTraining.org is designed to cater to a wide range of individuals, from those just beginning their spiritual journey to seasoned church leaders and academically inclined students.
Whether someone is seeking a basic understanding of Christianity or advanced theological studies, there's likely a course tailored to their needs on this platform.
Teachers/Professors
The faculty at BiblicalTraining.org is composed of respected scholars and experienced church leaders from various theological backgrounds.
Many of these educators come from esteemed institutions and seminaries, bringing with them a blend of academic rigor and pastoral wisdom.
Their commitment to providing free, high-quality theological education is evident in the depth and breadth of content available on the platform.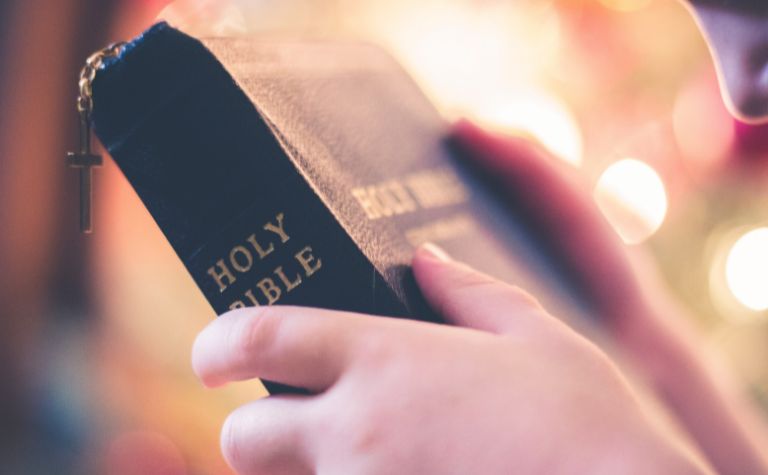 Third Millennium Ministries (IIIM)
Third Millennium Ministries, commonly referred to as IIIM, offers an advanced digital platform that provides multimedia seminary curriculum.
A notable feature is the diverse range of formats available, including videos, written materials, and interactive elements.
The platform is accessible, and the resources are made available in various languages, emphasizing its mission to reach global audiences.
Content
IIIM focuses on providing robust seminary-level content. Their curriculum is comprehensive, covering essential Christian doctrines, biblical studies, theology, ethics, and practical ministry.
The course materials are designed to be both academically rigorous and contextually relevant, ensuring that students can apply their learning in diverse cultural settings.
Target Audience
IIIM primarily targets church leaders, missionaries, and educators in regions where traditional seminary education might be inaccessible or unaffordable.
Their mission revolves around equipping the global church, making it especially relevant for individuals in developing countries or in areas where Christian resources are limited.
Teachers/Professors
The faculty at IIIM consists of experienced theologians, pastors, and educators, many of whom have served in cross-cultural contexts.
These instructors possess advanced academic qualifications and come from diverse denominational backgrounds, ensuring a rich, multifaceted approach to theological education.
Their combined expertise contributes to the depth and breadth of the curriculum, ensuring it remains both academically sound and practically relevant.
Gordon-Conwell Theological Seminary
The Dimensions of the Faith program, offered by Gordon-Conwell Theological Seminary, is a free online initiative that provides foundational theological education.
The program is structured for flexibility, allowing participants to engage with the material at their own pace.
Each course is complemented by audio lectures, reading assignments, and quizzes, ensuring a comprehensive learning experience.
Content
The program covers ten essential areas of Christian study, providing a broad overview of foundational theological topics.
These areas include Old Testament, New Testament, Theology, Church History, and more.
The curriculum is designed to give participants a well-rounded understanding of Christian beliefs and the Bible's historical and cultural context.
Target Audience
Dimensions of the Faith caters to a diverse audience.
Whether someone is a layperson wanting to deepen their understanding of Christianity, a church leader seeking to supplement their existing knowledge, or an individual exploring a potential call to ministry, this program provides essential theological grounding. I
ts accessibility makes it particularly suitable for those who might not have the means or time to engage in a full seminary course.
Teachers/Professors
The faculty involved in the Dimensions of the Faith program are esteemed professors from Gordon-Conwell Theological Seminary.
These educators bring a wealth of academic expertise, pastoral experience, and deep commitment to theological education.
Their teachings reflect the seminary's dedication to rigorous, biblically grounded instruction.
In summary, the Dimensions of the Faith program by Gordon-Conwell Theological Seminary offers an invaluable opportunity for individuals to delve into foundational Christian teachings.
Through its flexible, free, and comprehensive curriculum, participants can gain a solid theological foundation guided by some of the foremost educators in the Christian world.
Covenant Theological Seminary
Covenant Theological Seminary offers a variety of free online courses aimed at providing foundational theological education. Some notable courses might include:
"Ancient and Medieval Church History": An exploration into the early and medieval periods of the church, focusing on its growth, doctrinal developments, and significant figures.
"Biblical Theology": A study into the overarching narrative of the Bible, understanding its central message and the unity of its diverse books.
"Christian Ethics": A course that dives into the principles and practices of Christian moral decision-making, rooted in Scripture.
(Note: These are representative titles, and the actual course offerings can vary.)
Features and Content
These courses typically come with video lectures, supplemented by reading assignments, study questions, and related resources.
They provide a blend of historical context, theological insight, and practical application. Moreover, some courses might also offer interactive forums or Q&A sessions to address student queries.
Target Audience
Covenant's free courses cater to a broad spectrum of learners.
From church leaders and ministry workers to laypeople wanting to deepen their faith, these courses offer valuable insights.
They're particularly suitable for those who desire seminary-level education but may not have the resources or time to commit to a full program.
Teachers/Professors
The courses are taught by Covenant Theological Seminary's esteemed faculty, who bring a blend of academic rigor, pastoral experience, and a commitment to Reformed theology.
These professors have been recognized for their expertise in their respective fields, ensuring that students receive a deep, biblically grounded education.