Immersing yourself in Biblical Hebrew opens new dimensions to your Bible reading. You start to see the texture of the text, the poetry, the puns, and the word plays lost in translation.
Each Hebrew word holds a world of meaning, and as you untangle these linguistic threads, you encounter the biblical narrative in its raw, authentic form. Learning Biblical Hebrew is also a rewarding challenge.
Grasping the alphabet, wrestling with new grammar, and finally decoding a verse yourself makes for an exhilarating journey. It's a linguistic treasure hunt, with profound insights waiting to be unearthed.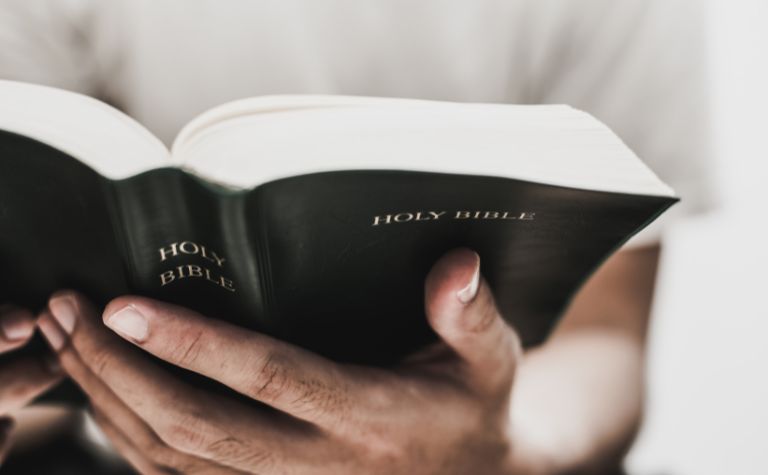 Daily Dose of Hebrew
Every day is a Hebrew day at www.dailydoseofhebrew.com. This innovative online platform offers daily two-minute video lessons that take you on a deep dive into a verse from the Hebrew Bible.
It's a learning journey that keeps you consistently engaged with the language, helping you build your skills one day at a time.
Whether you're a complete beginner just starting to navigate the intricacies of the Hebrew alphabet or an advanced learner aiming to polish your translation skills, Daily Dose of Hebrew has got you covered.
The daily video format ensures you keep up a steady learning habit, and the archive lets you go back and revisit past lessons anytime.
The insightful videos are presented primarily by Dr. Mark Futato, a highly respected Hebrew scholar.
Dr. Futato serves as the Robert L. Maclellan Professor of Old Testament at Reformed Theological Seminary in Orlando, Florida.
His way of breaking down complex concepts into easy-to-understand lessons makes learning Hebrew less daunting and more enjoyable.
So, if you're looking to add a daily dose of Hebrew learning to your routine, this might just be the perfect spot for you!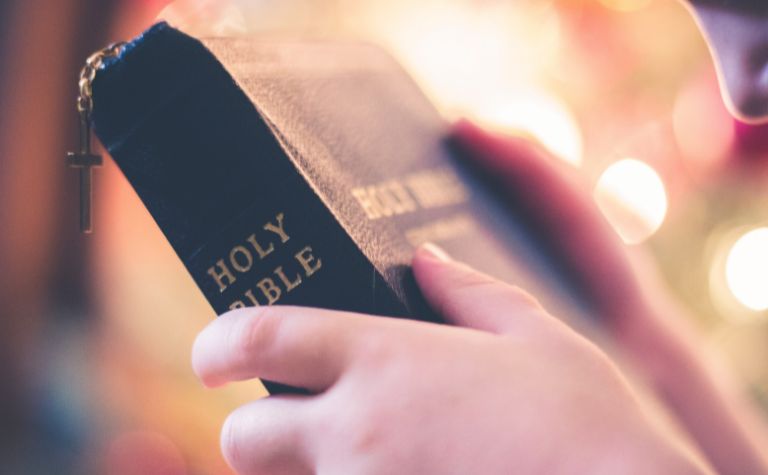 Biblical Language Center
Diving into the world of Biblical Hebrew is a deeply enriching experience, and www.biblicallanguagecenter.com is your guide for this linguistic adventure.
They believe in a 'Living Language' approach, encouraging students to engage with Biblical Hebrew not just as a written text but also as a living, spoken language.
At the Biblical Language Center, you can enroll in interactive online classes emphasizing learning through reading, listening, and speaking.
There's also a wealth of self-study materials for those who prefer to explore at their own pace.
Furthermore, they offer immersive language programs that involve a blend of classroom instruction, cultural experiences, and even field trips, creating an authentic, engaging learning environment.
Their offerings cater to a wide range of learners: seminary students, clergy, Bible translators, teachers, and lay students eager to delve deeper into Biblical Hebrew.
Behind the Biblical Language Center is Dr. Randall Buth, a renowned scholar in biblical languages and his team of skilled educators.
Their commitment to innovative, immersive language learning makes this platform a highly effective and enjoyable journey into Biblical Hebrew.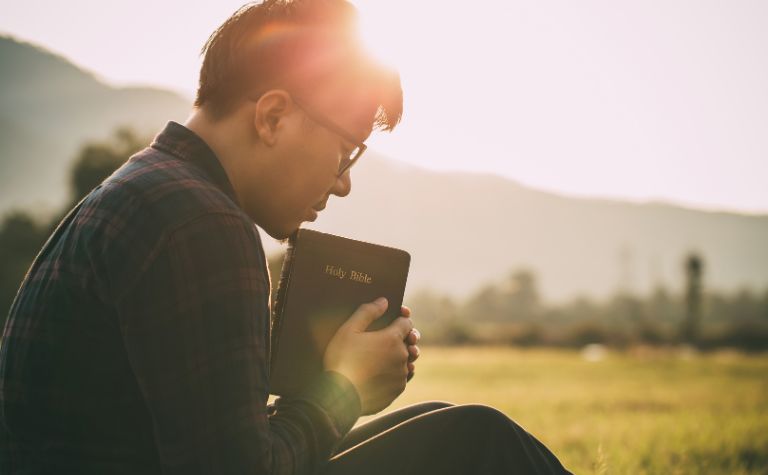 Hebrew4Christian
When you land on www.hebrew4christians.com, you're stepping into an online classroom specifically designed to help you unravel the intricacies of Biblical Hebrew.
This site is packed with a wealth of learning materials, from in-depth grammar lessons to vocabulary guides, all available for free.
It's like having a personal tutor at your fingertips, anytime, anywhere.
Each lesson is thoughtfully designed, providing clear explanations and practical exercises to help cement your understanding.
The site also covers aspects of Jewish culture and history, offering valuable insights into the context in which Biblical Hebrew was used.
The audience of Hebrew4Christians ranges from absolute beginners to more advanced learners seeking to expand their understanding of Biblical Hebrew.
It's an invaluable resource for anyone with an interest in the language, whether you're a theological student, a religious leader, or simply an enthusiastic layperson.
The man behind Hebrew4Christians is John J. Parsons, who brings a unique blend of Christian theology and Jewish cultural understanding to the lessons.
His passion for the language and its rich cultural history is evident throughout the site, making the learning experience both engaging and enlightening.
eTeacherBiblical
On www.eteacherbiblical.com, learning Biblical Hebrew is brought to life with a mix of technology and top-notch teaching.
As an online learning platform, it offers structured courses for students of all levels, from absolute beginners to seasoned scholars, who want to deepen their understanding of Biblical Hebrew.
The site's hallmark feature is its live online classes, where learners can interact with teachers and classmates in real-time.
It combines the flexibility of online learning with the interactivity of a traditional classroom, allowing students to learn and ask questions on the spot.
Aside from the live classes, students also get access to a variety of self-study materials.
This includes pre-recorded videos, quizzes, and interactive exercises, which can be used to reinforce learning and practice at your own pace.
The target audience of eTeacher Biblical spans anyone interested in studying Biblical Hebrew, from casual learners to religious leaders, Bible study teachers, and theology students.
The courses are designed to cater to different proficiency levels, making it an accessible learning tool for all.
The teachers at eTeacher Biblical are certified and experienced educators, many of whom have advanced degrees in biblical studies, linguistics, or related fields.
Their expertise and passion for teaching make learning Biblical Hebrew not just informative but also enjoyable.
Whether you're deciphering biblical texts or mastering complex grammar, these teachers guide you every step of the way.
Mechon Mamre
Navigating www.mechon-mamre.org is like stepping into a digital library brimming with ancient texts.
This unique website provides the full text of the Hebrew Bible along with vowel pointing, accents, and cantillation marks, a feature that's invaluable for anyone studying Biblical Hebrew.
Mechon Mamre isn't a traditional language learning site; it doesn't offer structured lessons or instructional videos.
Rather, it's a treasure trove of original texts, offering students the opportunity to practice reading and translation skills in an authentic context.
Alongside the Hebrew texts, it provides English translations for comparison, enabling students to cross-check their understanding.
The site is best suited for those who already have a foundational understanding of Biblical Hebrew and want to deepen their knowledge through translation and reading practice.
It's an ideal tool for scholars, students, and anyone interested in biblical languages to refine their skills.
Mechon Mamre is maintained by a team of scholars dedicated to preserving and providing access to these texts in their original form.
While the site doesn't feature particular writers or teachers, the content available is invaluable for anyone passionate about immersing themselves in the linguistic richness of the Hebrew Bible.