Learning New Testament Greek enriches your Bible study in unexpected ways. It invites you into the world of the text, allowing you to engage with Scripture in its original language.
You'll uncover nuanced meanings that translations might miss, enhancing your understanding and appreciation of biblical messages. Plus, it's like a fascinating puzzle!
Deciphering ancient script, connecting words to meanings, and unraveling complex grammar make for a stimulating intellectual adventure.
It's not just about reading the Bible—it's about stepping into its world, becoming an active explorer of its depths. This journey, while challenging, is undoubtedly rewarding and enjoyable.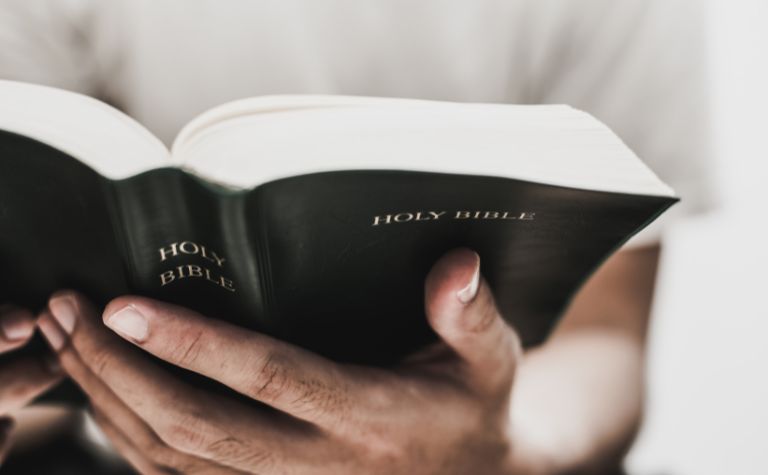 Daily Dose of Greek
Daily Dose of Greek (www.dailydoseofgreek.com) is a website devoted to helping people learn New Testament Greek and maintaining and enhancing their understanding of the language.
Its unique approach provides a "daily dose" of Greek learning, with the goal of building understanding and retention over time through consistent, small increments of study.
The site's primary feature is a daily two-minute video, where a short passage of the New Testament in Greek is translated and explained.
The website also provides an archive of past daily videos, allowing learners to go back and review or catch up if they miss a day.
The target audience of the website is quite broad.
It can serve those who are completely new to New Testament Greek, those who have some experience but want to deepen their understanding, or those who have a good grasp of the language but want to maintain and enhance their skills.
Since the teaching is based on the New Testament, the site is particularly useful for seminary students, pastors, and laypeople interested in biblical studies.
Dr. Rob Plummer, a professor of New Testament Interpretation at the Southern Baptist Theological Seminary, primarily produces the content.
Dr. Plummer has a deep understanding of New Testament Greek and is experienced in teaching the language to students at all levels.
His teaching style is clear, concise, and he often provides helpful insight into the cultural and historical context of the text.
Other faculty members from the seminary sometimes contribute as guest presenters.
By providing this regular, digestible insight into New Testament Greek, Daily Dose of Greek helps learners maintain a steady and sustainable learning habit, contributing to long-term success.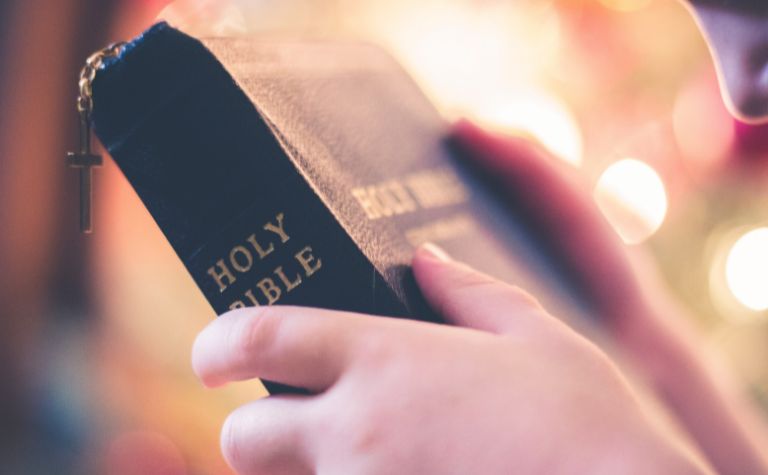 Bill Mounce's Website
Bill Mounce's website, www.billmounce.com, is a rich resource for those interested in learning New Testament Greek. Bill Mounce is an esteemed scholar and author of the widely used textbook, "Basics of Biblical Greek Grammar."
The website offers a wealth of resources to assist those studying New Testament Greek. Features include:
Blog posts: These contain insights into the nuances of the Greek language, its grammar, and its application in biblical interpretation.
Greek Word of the Day: A daily feature helping learners to build their vocabulary.
Monday with Mounce: A weekly post where Mounce provides deeper insights into New Testament Greek.
Online lectures: These are based on his textbook and serve as a supplement to his written material.
Flashcards: Tools for learners to test their memory of Greek vocabulary.
The target audience for Bill Mounce's website ranges from beginners just starting to learn New Testament Greek to advanced learners who wish to deepen their knowledge of Greek grammar and biblical interpretation.
It's an especially valuable resource for seminary students, ministers, bible study teachers, and anyone seriously interested in Biblical Greek.
The content on the website is primarily produced by Dr. Bill Mounce himself.
He is a well-known scholar in biblical Greek and served as the New Testament chair of the English Standard Version (ESV) translation of the Bible.
He holds a Ph.D. from Aberdeen University and has taught at Gordon-Conwell Theological Seminary.
His teaching style is thorough and easy to follow, making the complexities of the Greek language more accessible to his students.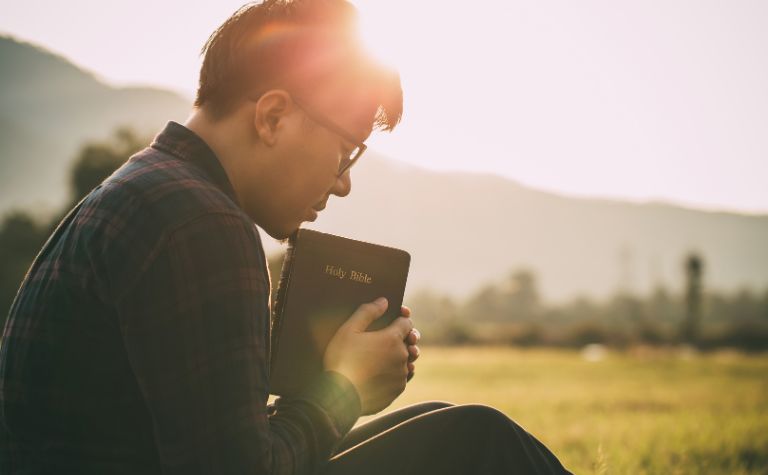 NT Greek
NTGreek.net is a digital treasure chest for anyone keen on delving into the depths of New Testament Greek.
While it may have a slightly dated feel compared to some newer platforms, it certainly doesn't skimp on providing a wealth of resources for students of this ancient language.
This online learning portal is meticulously organized into a variety of lessons that cater to different levels of proficiency.
Each lesson is accompanied by a host of additional learning materials, such as vocabulary lists, exercises, and quizzes to ensure thorough understanding and retention of the material.
An aspect of NTGreek.net that I find especially helpful is the attention to grammar, which is a crucial part of mastering any language, let alone an ancient one.
They break down the intricacies of Greek grammar in a way that's approachable, making it less intimidating for beginners and an excellent refresher for more advanced learners.
So, who will benefit from this site? NTGreek.net can prove valuable for a wide spectrum of learners.
Whether you're an enthusiastic novice looking to dip your toes into the basics of New Testament Greek or a seminary student aiming to deepen your understanding, this site has something to offer.
Even seasoned scholars might find it handy for quick reference and revision.
One thing to note is that the identity of the teachers or authors behind the content is not prominently displayed.
However, the well-structured, detailed content suggests that they are well-versed in the subject matter.
Ultimately, this makes NTGreek.net a site worth exploring for anyone with a passion for New Testament Greek.
Biblical Language Center
At the heart of Biblical Language Center (www.biblicallanguagecenter.com) lies an immersive, hands-on approach to language learning that sets it apart from many traditional language teaching methodologies.
This online platform primarily focuses on teaching both New Testament Greek and Biblical Hebrew.
The feature that strikes me the most about the Biblical Language Center is the interactive online classes they offer.
These classes are designed to simulate an immersive language experience, where students are encouraged to read, write, and even think in the target language from the get-go.
The website also offers self-study materials for those who prefer to learn at their own pace.
Additionally, the Biblical Language Center offers language immersion programs.
These programs involve a blend of classroom instruction, outdoor reenactments, and field trips to help participants better understand the historical and cultural context of the languages they're learning.
Though these are usually in-person, they've adapted to offer virtual options due to recent global events.
The target audience for this platform is quite diverse. It can serve beginners, intermediate learners, and advanced students of New Testament Greek or Biblical Hebrew.
In particular, it caters to seminary students, clergy, Bible translators, teachers, and even serious lay students who want to gain a deeper understanding of biblical texts in their original languages.
The main figures behind the Biblical Language Center are Dr. Randall Buth and his team.
Dr. Buth is a recognized scholar in the field of biblical languages and has developed this immersive method based on his extensive experience in language teaching and linguistics.
The teaching staff at the Biblical Language Center are trained in this immersive method, ensuring a consistent and effective learning experience across the board.
Their collective expertise and innovative approach make the Biblical Language Center a unique and worthwhile resource for anyone eager to delve into biblical languages.
The Textkit
Unlike the websites listed above, Textkit isn't exclusively devoted to New Testament Greek.
Stepping into www.textkit.com feels a bit like wandering into an old-world bookstore dedicated to the classics, except it's online, and everything is free.
Textkit is an online treasure trove for anyone interested in studying Greek and Latin.
While it doesn't limit itself to biblical Greek, it certainly does offer a plethora of resources for New Testament Greek scholars.
The website houses a vast collection of Greek and Latin grammar textbooks, readers, and other instructional material.
All of these resources are available as free downloadable PDFs, which is a significant plus for anyone on a budget.
You'll find everything from beginner's guides to advanced grammatical analysis, along with answer keys for many of the texts.
Textkit also features a vibrant forum where learners can engage with a community of fellow Greek and Latin enthusiasts.
It's a place where you can ask questions, discuss complex grammar issues, or even find a study partner.
The target audience is quite broad.
Whether you're a curious beginner taking your first steps into Greek or Latin, an advanced student grappling with complex texts, or a teacher looking for resources to use in your classroom, Textkit has something to offer you.
As for the creators and contributors of the content, most of the resources on Textkit are historical texts long in the public domain, written by renowned scholars of Greek and Latin.
While the site's team hasn't produced these textbooks, their efforts in digitizing and curating this library have made classical language study accessible to anyone with an internet connection.
All in all, Textkit is a timeless companion for the journey into the world of classical languages, providing a wealth of resources just a click away.