In the realm of theological education, Dallas Theological Seminary (DTS) and The Master's Seminary (TMS) stand as two of the more recognized institutions.
Each with its unique history, vision, and academic rigor, these seminaries have shaped and continue to influence countless leaders, pastors, and scholars.
This article aims to compare these two esteemed institutions, shedding light on their origins, theological perspectives, academic programs, and the broader contributions they've made.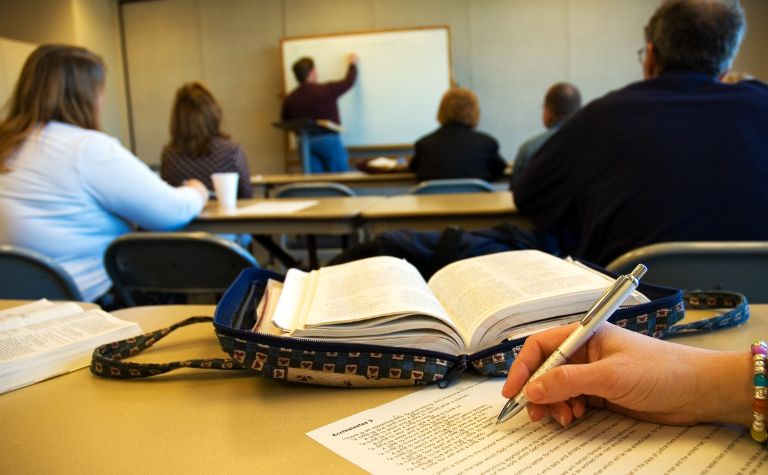 Historical Foundations and Origins
Dallas Theological Seminary (DTS) planted its roots in the early 20th century.
Established with a vision to provide robust biblical and theological education, DTS was driven by a commitment to uphold the integrity and authority of the Scriptures.
Over the decades, this commitment has remained intact and guided the seminary's approach to teaching and its wider mission.
Today, DTS stands as a testimony to its founders' vision, having influenced generations of leaders carrying forward its scriptural fidelity legacy.
The Master's Seminary (TMS), on the other hand, was founded later, in the late 20th century, as an extension of the ministry of Grace Community Church in Sun Valley, California.
Under the leadership of Pastor John MacArthur, the seminary was established to train men for pastoral ministry with a strong emphasis on expository preaching and a high view of Scripture.
Since its inception, TMS has consistently focused on these principles, fostering an environment where students are deeply rooted in the Word and are equipped to proclaim it faithfully.
While both DTS and TMS were birthed in different times and under varied circumstances, a shared respect for the Scriptures is evident in their histories.
Their foundations, though distinct, reveal a unified passion for the truth of the Bible and its central role in shaping Christian leaders.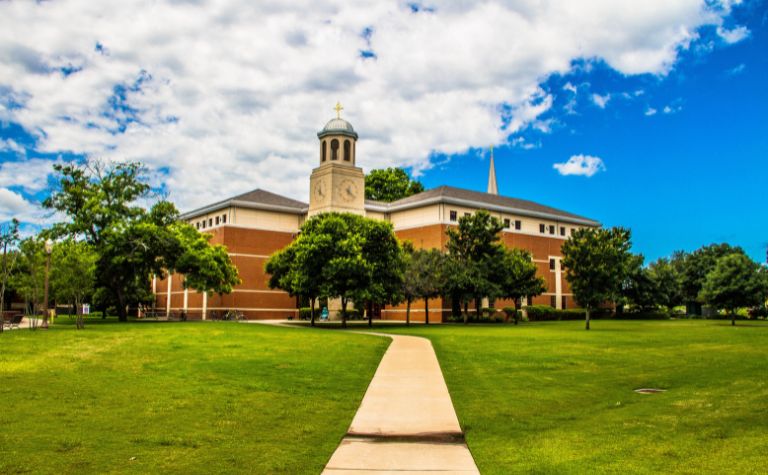 Theological Perspectives and Emphases
Dallas Theological Seminary (DTS) is known for its association with dispensationalism, a system of theology that recognizes distinct periods or administrations in God's dealings with humanity throughout history.
This viewpoint has informed DTS's understanding of biblical prophecies, covenants, and the overarching narrative of Scripture.
Over the years, DTS has committed to teaching the entire Bible, ensuring that students receive a comprehensive grasp of the Old and New Testaments.
On the other hand, The Master's Seminary (TMS) is prominently rooted in a commitment to expository preaching and a high view of Scripture.
TMS emphasizes the necessity for pastors to preach the Word of God accurately and thoroughly, ensuring that the congregation receives sound doctrinal teaching.
In terms of theological orientation, TMS is Reformed, holding to the doctrines of grace and emphasizing God's sovereignty in salvation.
While DTS and TMS both uphold the inerrancy and sufficiency of the Scriptures, their theological emphases differ in specific areas of doctrine and practice.
Nonetheless, both seminaries aim to equip their students with a solid biblical foundation, preparing them for a lifetime of ministry grounded in the truth of God's Word.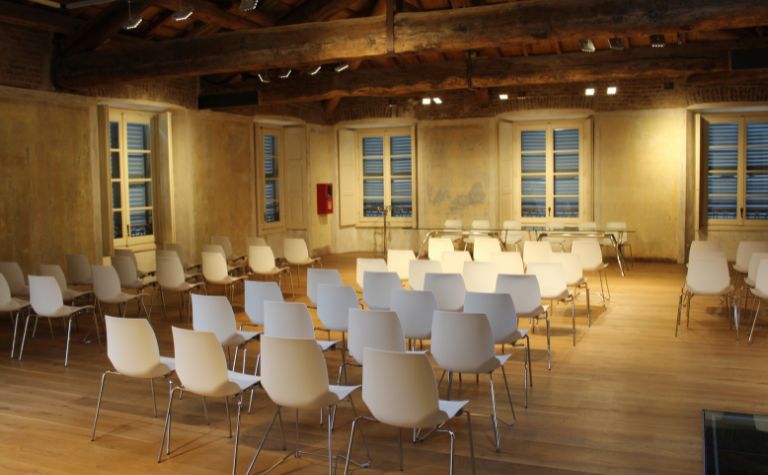 Academic Programs and Curriculum
Dallas Theological Seminary (DTS) offers a wide range of degree programs spanning from Master's to Doctoral levels.
One of its flagship programs is the Master of Theology, which requires students to engage deeply with both the Old and New Testaments.
DTS also integrates biblical languages into its curriculum, allowing students to study scriptures in their original languages.
Over the years, DTS has expanded its offerings to include degrees in Christian education, biblical counseling, and missions.
The Master's Seminary (TMS) strongly emphasizes pastoral training and is recognized for its rigorous Master of Divinity program.
The curriculum at TMS is designed with a focus on expository preaching, ensuring that students are adept at rightly dividing and communicating the Word of God.
Apart from this, TMS offers degrees in biblical languages, theology, and church history.
The courses at TMS are crafted to foster a deep theological understanding while emphasizing the practical aspects of pastoral ministry.
Both DTS and TMS are known for their academic rigor and commitment to maintaining a high standard of theological education.
Their curricula, while having unique elements, share the common goal of equipping students with the knowledge and skills necessary to serve effectively in various ministry contexts.
Campus Life and Spiritual Formation
At Dallas Theological Seminary (DTS), campus life is deeply intertwined with the seminary's vision for holistic student development.
Situated in the dynamic city of Dallas, the seminary's environment offers students a blend of urban engagement and academic reflection.
Various events, conferences, and workshops are organized throughout the year, fostering a sense of community and providing platforms for dialogue, learning, and spiritual growth.
The seminary also strongly emphasizes mentorship, ensuring that students can connect with faculty and experienced leaders for guidance and support.
The Master's Seminary (TMS), located within the premises of Grace Community Church in Sun Valley, California, provides a context where academic learning and spiritual formation go hand in hand.
The proximity to the church allows students to participate actively in its diverse ministries, granting them practical experience alongside their academic pursuits.
TMS promotes a culture of close-knit fellowship, where students, faculty, and staff interact in both formal and informal settings, facilitating spiritual and personal growth. Regular chapel services, community outreach initiatives, and group studies further enhance the spiritual life on campus.
While both DTS and TMS offer distinct campus experiences, they share a dedication to the spiritual formation of their students.
The environments at both institutions are tailored to nurture future leaders, grounding them not only in knowledge but also in character and faith.
Noteworthy Alumni and Their Influence
Over the years, Dallas Theological Seminary (DTS) has seen many of its graduates rise to prominence in various spheres of Christian service.
Some have become influential pastors, guiding large congregations with wisdom and conviction.
Others have ventured into academia, authoring books and scholarly articles that contribute significantly to Christian thought.
Additionally, DTS alumni can be found on mission fields, in counseling settings, and in various leadership roles, all making a positive impact for the kingdom of God.
The Master's Seminary (TMS) also boasts a lineage of graduates who have left an indelible mark in their respective fields.
Many have taken up pastoral roles, championing the cause of expository preaching and leading congregations to a deeper understanding of the Scriptures.
TMS alumni are also known for their roles as authors, conference speakers, and Christian educators.
Their influence, grounded in the solid theological training they received at TMS, resonates in churches, seminaries, and Christian organizations around the world.
Both DTS and TMS have played pivotal roles in shaping leaders who are now at the forefront of Christian thought and ministry.
The legacy of these institutions is evident in the lives and contributions of their alumni, who continue to advance the gospel and serve the global Christian community with distinction.