The New International Commentary on the Old and New Testament (NICOT, NICNT) is a biblical studies resource that Eerdman's Publishing Company has printed since the 1950's. Many of its volumes have been well-reviewed for decades for their evangelical theology and their helpfulness to pastors. Roger Nicole listed the NICOT and NICNT series in Christianity Today magazine in an article titled, "What Evangelicalism Has Accomplished" in the last half of the twentieth century, which highlights the high-quality biblical scholarship found in its commentaries. [1]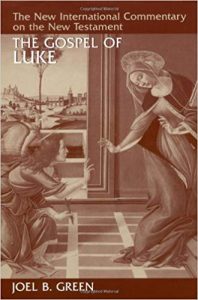 The editor for Old Testament volumes is currently Robert L. Hubbard Jr., professor of biblical literature at North Park Theological Seminary, who authored the Ruth commentary in the series. The editor for New Testament volumes is currently Joel B. Green who is Dean of the School of Theology at Fuller Theological Seminary, and author of the Luke commentary in the series. Ned Stonehouse, F.F. Bruce, and Gordon Fee were previous editors.
Theologically, though certain volumes reflect a moderately critical approach to Scripture, the series is committed to evangelical teachings. The series was originally distinctly Reformed. [2] However, under the editorship of F.F. Bruce, "the intentionally Reformed perspective of the series" began to subside. [3] As an example of this shift, Arminian Methodists, I. Howard Marshall, who wrote the 1-3 John commentary, and New Testament editor, the aforementioned Joel B. Green, have contributed volumes to the series.
NICOT and NICNT volumes are written for pastors and professors. Though authors provide their own English translations, and their exegesis is based on the original languages, the commentaries in this series are not considered technical. Most volumes are accessible to bible-school or seminary-trained pastors.
Please see how the NICNT and NICOT series compares to dozens of other commentary series on the Bible Commentaries Comparison Chart.
New International Commentary (NICOT, NICNT): Reviews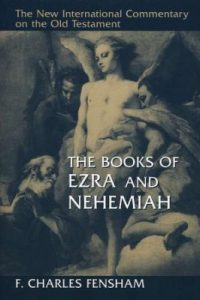 Several commentaries in the series are well-reviewed for representing the top scholarship in their subject area. Old Testament volumes that have been widely well-reviewed are Victor Hamilton's Genesis commentary and John Oswalt's Isaiah commentary. Especially well-reviewed New Testament volumes include Douglas Moo's Romans commentary and Gordon Fee's 1 Corinthians commentary.
Mark Boda's recently-released Zechariah commentary has high-praise. Iain Provan, Professor of Biblical Studies at Regent College, wrote about Mark Boda's Zechariah commentary,
"This fine exposition of Zechariah represents a most welcome addition to commentary on this book. Mark Boda has a great eye both for the detail of the text and for its intertextuality."
Interview: See Best Bible Commentaries' interview with Mark Boda on this volume
Joel Green's Luke volume has also been well-reviewed by the Stone-Campbell Journal,
An outstanding contribution to Lukan scholarship. The methodology is a refreshing alternative to several more familiar approaches…This book will be warmly received by scholars… This is a fine reference tool that will well serve the preacher or teacher in the pursuit of literary connections and theological meaning.
Interview: See Best Bible Commentaries' interview with Joel Green on this volume
David deSilva's Galatians volume has been well-reviewed by Robert W. Yarbrough, professor of New Testament at Covenant Theological Seminary, 
Laying special emphasis on the Spirit and the new era of salvation history in which Paul writes, deSilva has produced a work that will long rank among the most significant English-language Galatians commentaries.
Interview: See Best Bible Commentaries' interview with David deSilva on this volume
Commentaries in the NICOT and NICNT Series — Original and Revised
From the publisher: In order to keep the commentary fresh and contemporary, NICNT volumes are revised and replaced as needed. Newer volumes in the NICNT account for emergent emphases in biblical studies. These include heightened attention to rhetorical features of New Testament texts, the cultural settings within which they were written, and their theological significance for God's people. In this way, the NICNT series endures as an accessible, authoritative guide to the biblical text. [4]
The Pentateuch
The links below go to Amazon, which sells new and used copies. Also visit Christian Book Distributors' NICOT/NICNT page to compare prices.
Hamilton, Victor P. The Book of Genesis: Chapters 1-17 | Published: 1990
Hamilton, Victor P. The Book of Genesis: Chapters 18-50 | Published: 1995
Wenham, Gordon J. The Book of Leviticus | Published: 1979
Ashley, Timothy R. The Book of Numbers | Published: 1993
Craigie, Peter C. The Book of Deuteronomy | Published: 1976
The History Books
Woudstra, Marten H. The Book of Joshua | Published: 1981
Webb, Barry G. The Book of Judges | Published: 2012
Hubbard, Robert L. The Book of Ruth | Published: 1988
Tsumura, David Toshio. The First Book of Samuel | Published: 2007
Fensham, F. Charles. The Books of Ezra and Nehemiah | Published: 1982
The Wisdom Literature
Hartley, John E. The Book of Job | Published: 1988
DeClaisse-Walford, Nancy L.; Jacobson, Rolf; Tanner, Beth. The Book of Psalms. | Published: 2014
Waltke, Bruce K. The Book of Proverbs: Chapters 1-15. | Published: 2004
Waltke, Bruce K. The Book of Proverbs: Chapters 15-31. | Published: 2005
Longman III, Tremper. The Book of Ecclesiastes. | Published: 1998
Longman III, Tremper. Song of Songs. | Published: 2001
The Prophets
Oswalt, John N. The Book of Isaiah, Chapters 1-39. | Published: 1986
Oswalt, John N. The Book of Isaiah: Chapters 40-66. | Published: 1998
Thompson, J. A. The Book of Jeremiah. | Published: 1980
Block, Daniel I. The Book of Ezekiel: Chapters 1-24. | Published: 1997
Block, Daniel I. The Book of Ezekiel: Chapters 25-48. | Published: 1998
Dearman, John Andrew. The Book of Hosea. | Published: 2010
Allen, Leslie C. The Books of Joel, Obadiah, Jonah and Micah. | Published: 1976
Robertson, O. Palmer. The Books of Nahum, Habakkuk, and Zephaniah. | Published: 1990
Jacobs, Mignon R. The Books of Haggai and Malachi. | Published: 2018
Replaced Verhoef, Pieter A. The Books of Haggai and Malachi. | Published: 1987
Boda, Mark J. The Book of Zechariah. | Published: 2016
The Gospel and Acts
France, R. T. The Gospel of Matthew | Published 2007
Lane, William L. The Gospel of Mark | Published 1974
Green, Joel B. The Gospel of Luke | Published 1997
Replaced Geldenhuys, Norval. The Gospel of Luke | Published 1951
Michaels, J. Ramsey. The Gospel of John | Published 2010
Replaced Morris, Leon. The Gospel according to John | Published 1971
Bruce, F. F. The Book of the Acts | Published 1988
The Writings of Paul
Moo, Douglas J. The Epistle to the Romans | Published 1996
Replaced Murray, John. The Epistle to the Romans | Published 1959
Fee, Gordon D. The First Epistle to the Corinthians | Published 2014
Replaced Fee, Gordon D. The First Epistle to the Corinthians | Published 1987
Replaced Grosheide, F. W. The First Epistle to the Corinthians | Published 1953
Barnett, Paul. The Second Epistle to the Corinthians | Published 1997
Replaced Hughes, Philip E. The Second Epistle to the Corinthians | Published 1962
Fung, Ronald Y. K. The Epistle to the Galatians | Published 1988
Replaced Ridderbos, Herman. The Epistle of Paul to the Churches of Galatia. | Published 1953
Bruce, F. F. The Epistles to the Colossians, to Philemon, and to the Ephesians | Published 1984
Replaced Simpson, E. K.; Bruce, F. F. Commentary on the Epistles to the Ephesians and the Colossians | Published 1957
Fee, Gordon D. Paul's Letter to the Philippians | Published 1995
Replaced Müller, Jac J. The Epistles of Paul to the Philippians and to Philemon. | Published 1955
McKnight, Scot. The Letter to the Colossians. | Published 2018
Replaced Bruce, F. F. The Epistles to the Colossians, to Philemon, and to the Ephesians. | Published 1984
McKnight, Scot. The Letter to Philemon | Published 2017
Replaced Bruce, F. F. The Epistles to the Colossians, to Philemon, and to the Ephesians. | Published 1984
Fee, Gordon D. The First and Second Epistles to the Thessalonians | Published 2009
Replaced Morris, Leon. The First and Second Epistles to the Thessalonians | Published 1991
Towner, Philip H. The Letters to Timothy and Titus | Published 2006
The General Epistles
Cockerill, Gareth Lee. The Epistle to the Hebrews | Published 2011
Replaced Bruce, F. F. The Epistle to the Hebrews | Published 1997
McKnight, Scot. The Epistle of James | Published 2011
Replaced Adamson, James B. The Epistle of James | Published 1976
Replaced Alexander, Ross. The Epistles of James and John | Published 1954
Davids, Peter H. The First Epistle of Peter | Published 1990
1-3 John and Revelation
Marshall, I. Howard. The Epistles of John | Published 1978
Mounce, Robert H. The Book of Revelation. | Published 1997
---
Footnotes: