The King James Version (KJV) of the Bible is one of the most well-known and widely read translations in the English-speaking world.
However, a common question arises: Is the KJV Catholic or Protestant?
In this article, we'll explore the historical background of the KJV, explore its distinctive features, and finally determine its affiliation with either Catholic or Protestant traditions.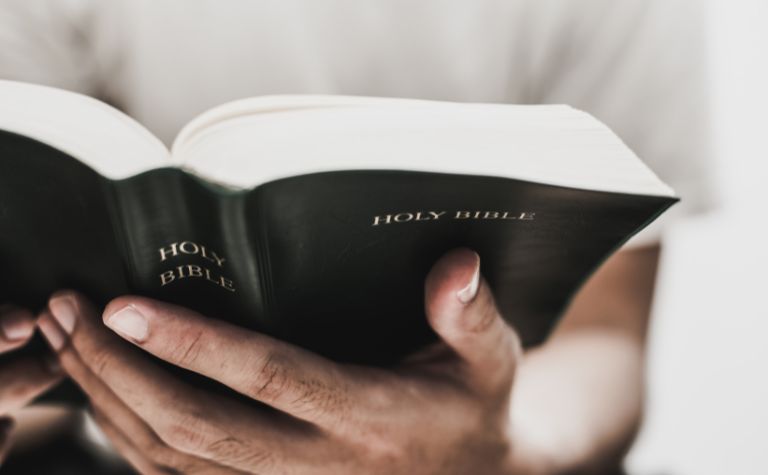 The Historical Background of the King James Version
In this section, we'll overview the historical background of the King James Version.
Understanding its origins, translation methodology, and the political and theological climate of its creation can offer valuable insights into its classification as either Catholic or Protestant.
Origins and Commissioning
The King James Version was commissioned by King James I of England in 1604.
The aim was to produce a translation that would be acceptable to both Anglican and Puritan clergy, thereby unifying religious practice in England at the time.
Translation Team and Methodology
A team of 47 scholars, proficient in Hebrew, Aramaic, and Greek, undertook the translation work.
They relied on the Textus Receptus for the New Testament and the Masoretic Text for the Old Testament.
The translation process was meticulous, involving multiple revisions and peer reviews.
Political and Theological Context
The KJV was produced during a period of religious tension between Catholics and Protestants in England.
Its creation was partly a response to earlier translations, such as the Geneva Bible, which were seen as promoting Protestant viewpoints.
The KJV aimed to be a neutral ground, avoiding marginal notes that could be interpreted as partisan.
In summary, the King James Version was a monumental effort to create a unified translation for English-speaking Christians.
It was born out of a complex interplay of political and theological factors, with the intent of serving as a balanced and universally accepted text.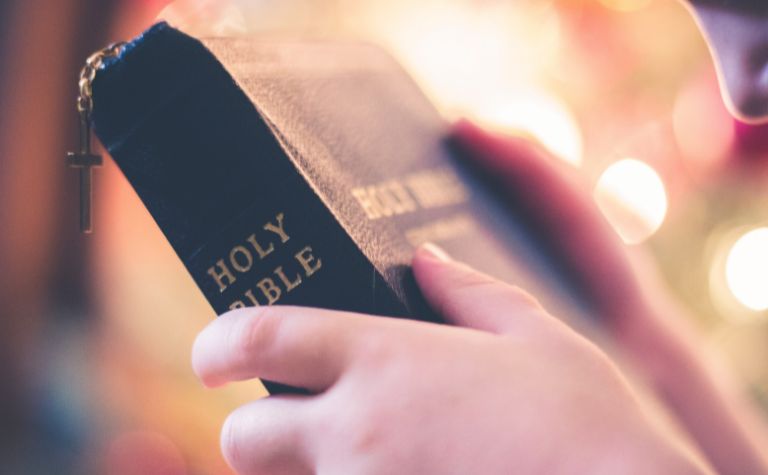 Distinctive Features of the King James Version
Next, we'll explore the distinctive features of the King James Version.
From its unique language style to its translation philosophy and lasting impact, this section aims to highlight what sets the KJV apart in the landscape of Bible translations.
Language and Style
The King James Version is renowned for its poetic and archaic language.
Phrases like "The Lord is my shepherd" and "Let there be light" have become iconic, shaping the way English speakers think about the Bible.
The KJV's language has influenced literature, hymns, and even legal texts.
Translation Philosophy
The KJV leans towards formal equivalence, aiming for a literal translation of the original texts.
This approach has been both praised for its fidelity to ancient manuscripts and critiqued for sometimes sacrificing readability for modern audiences.
Influence and Legacy
The KJV has had a profound impact on Christian communities and beyond.
It was the standard Bible for English-speaking Protestants for centuries and has been cited in countless works of literature and philosophy.
While not officially endorsed by the Catholic Church, it has been used by some Catholic individuals and groups.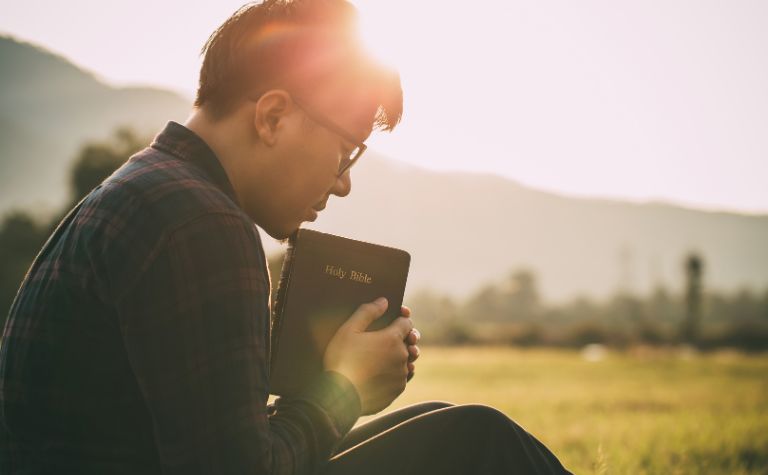 Catholic or Protestant: The Verdict
In the following section, we'll address the central question: Is the King James Version Catholic or Protestant?
By examining its doctrinal alignment, usage, and acceptance within Christian communities, we aim to provide an answer to this often-asked query.
Doctrinal Alignment
The King James Version does not include the Deuterocanonical books found in the Catholic Old Testament, aligning it more closely with the Protestant canon.
Additionally, its translation philosophy and lack of marginal notes aimed to avoid taking sides in theological disputes between Catholics and Protestants.
Usage and Acceptance
While the KJV has been predominantly used by Protestant denominations, it's worth noting that some Catholics have also used it for personal study or in specific settings.
However, it is not officially recognized by the Catholic Church for liturgical use.
Catholic vs. Protestant Old Testament: Differences
| Aspect | Catholic Old Testament | Protestant Old Testament |
| --- | --- | --- |
| Number of Books | 46 books | 39 books |
| Included Texts | Includes Deuterocanonical books (Tobit, Judith, Wisdom, Sirach, Baruch, 1 and 2 Maccabees) | Excludes Deuterocanonical books |
| Canonical Status | All 46 books considered canonical | 39 books considered canonical |
| Historical Context | Canon formalized in Councils of Hippo, Carthage, and reaffirmed in Council of Trent | Canon shaped by Jewish Tanakh and later Protestant tradition |
| Common Usage | Used in Catholic liturgy and study | Used in Protestant worship and study |
Five Catholic Bible Translations
Each of these Catholic Bible translations offers unique features catering to different needs and preferences, from scholarly study to devotional reading.
Whether you're looking for modern language or a more traditional tone, there's likely a Catholic Bible translation that suits your needs.
New American Bible (NAB)
The New American Bible is a modern English translation primarily used in the United States.
First published in 1970, it is known for its easy-to-understand language and is officially approved for liturgical use by the Catholic Church in the U.S.
Douay-Rheims Bible
One of the oldest English translations, the Douay-Rheims Bible was first published in the late 16th century.
It is based on the Latin Vulgate and is known for its formal, traditional language. It remains a popular choice among Catholics who prefer a more classical tone.
New Jerusalem Bible (NJB)
The New Jerusalem Bible is a Catholic-approved translation that originated from the French Jerusalem Bible.
Known for its scholarly accuracy and literary quality, it incorporates ancient texts and modern scholarship, making it a popular choice for study and liturgy.
Revised Standard Version Catholic Edition (RSV-CE)
The RSV-CE is a Catholic edition of the Revised Standard Version, which is itself a revision of the American Standard Version.
It aims to be both literal and readable, making it suitable for both study and devotional reading.
Good News Translation (GNT) Catholic Edition
Also known as the "Good News Bible," this translation is designed for readability and simplicity.
It employs a thought-for-thought translation philosophy, making it accessible to a wide range of readers, including children and those new to the Bible.
Final Assessment
Given its historical context, doctrinal alignment, and widespread usage, the King James Version is more closely affiliated with Protestant traditions.
Although it has found a place in some Catholic settings, it lacks official endorsement from the Catholic Church.