The King James Version (KJV) of the English bible is one of the most beloved translations of Scripture and has been published for over 400 hundred years.
The King James Bible is known for its accurate translation of Hebrew and Greek words, its beautiful phrasing of Old and New Testament verses, and the fascinating history surrounding its development. No other English translation has impacted the world as the King James has. 
Many people who read the King James bible deeply desire to understand Scripture. Like other Christians, they seek wisdom in resources like bible commentaries to help them understand the history, theology, and meaning of Old and New Testament books.
Also see Reference Bibles vs. Study Bibles to learn more.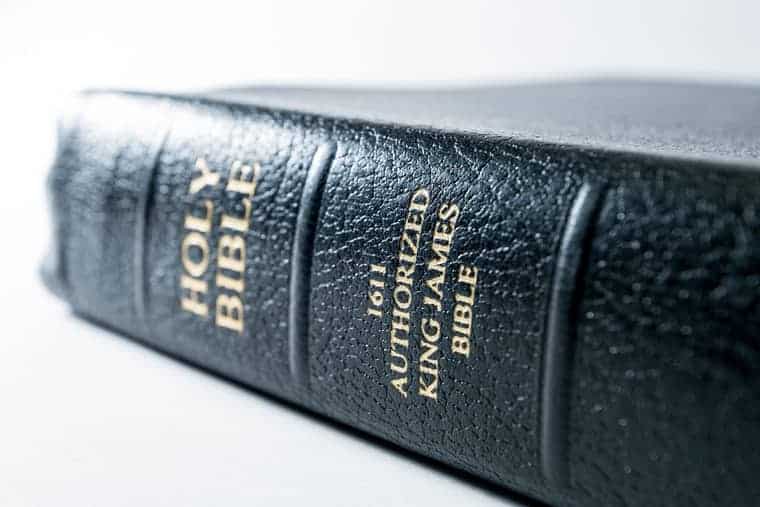 One-Volume Whole Bible KJV Commentaries
The benefits of utilizing a one-volume whole bible commentary include: (1) they often cost less than other commentaries, (2) they offer readers an overview of every passage of the bible, and (3) because they are just one volume, they take up less room than a set of commentaries.
The limitations of one-volume whole bible commentaries include: (1) since they are overviews, they don't comment on every single verse of Scripture, and (2) because they don't have as much space to work with as other commentaries, there is often just one focus, like explaining the basic meaning of the text, so less information on theology, history, and literature.
Title
Theology/Approach
Distinctive
Feature(s)
Browse
Adam Clarke's
Commentary
on the Bible


Wesley-
Arminian
Clarke was a
British Methodist
(d. 1832)
Amazon
The Complete
Bible Commentary


conservative
Bible
teaching
written by
Irishman
George Williams
Amazon
Exposition of the
Whole Bible


conservative
Bible teaching,
premillennial
written by
British evangelist
G. Campbell
Amazon
Jamieson,
Fausset,
and Brown


Reformed
abridged version:
published 1871
Amazon
Jon Courson's
Application
Commentary


pretribulation,
premillennial
written by
Calvary Chapel
leader and pastor
Amazon
King James
Version
Commentary


broadly
evangelical
verse-by-verse,
non-technical
Amazon
Matthew Henry's
Commentary


Reformed,
Presbyterian
used by C.H.
Spurgeon and
George
Whitefield
Amazon
John Wesley
One-Volume
Commentary


Arminian
written by
40+ Wesley-
Arminian
scholars
Amazon
Wiersbe
Bible
Commentary


Wiersbe
was Baptist
all of
Wiersbe's "Be"
commentaries
combined
Amazon
Also see Famous Bible Commentaries to learn more.
In-Depth King James Commentaries
The benefits of using in-depth bible commentaries include: (1) in most in-depth commentaries, every verse of a biblical book is commented on, (2) authors discuss topics that shed more light on biblical texts, such as history, theology, and application, and (3) when the reader finds a commentary series they like, volumes can be purchased over time to build a resource library.
Building a commentary library over time costs more than buying a one-volume edition, but for those who can afford it, it is an investment that rewards the reader for years, if not a lifetime.
Title
Theology/Approach
Distinctive Feature(s)
Browse
Barnes
Notes


Presbyterian
published in
the 1830's
Amazon
Beacon
Bible
Commentaries


Wesleyan
gives insight
into background,
exposition, and
relevance
Amazon
John Phillips Commentary Series


for evangelical pastors, Sunday school teachers, and students of Scripture
offers application,
detailed outlines,
illustrations and
quotations
Amazon
The Preacher's Outline and Sermon Bible


broadly
evangelical
identifies key
points of
very passage
Amazon
The
Pulpit
Commentary


Protestant
includes exposition, homiletics, and homilies (i.e. sermons)
Amazon
Thru the Bible: J. Vernon McGee


great for
laypeople
and pastors
similar to
McGee's radio
teachings
Amazon
KJV Study Bibles with commentary
Because study bibles combine the entire text of Scripture with explanatory notes and helpful summaries, they are a go-to resource for many Christians. There are many study bible available in the KJV English translation.
Title
Uniqueness
Notes
Browse
Dake
Annotated


35,000 notes
bottom of page,
500k chain
references;
color maps
Amazon
Fire
Bible


helps
Pentecostal
pastors and
lay leaders
study notes for
select verses,
70 articles; in-text
charts and maps
Amazon
Henry Morris
Study Bible


apologetics focusing on creationism
10,000 study notes;
Full-color maps
Amazon
Key Word
Study Bible


Greek and
Hebrew word
studies
key words,
word studies,
Strong's numbers
Amazon
The King
James
Study Bible


study aids
developed
for KJV
5,700 notes on theology,
people, history; 100's of
maps and charts
Amazon
The Ryrie
Study Bible


premillennial perspective
10,000+ notes,
articles on theology;
16 color maps;
8-page timeline
Amazon
The Scofield
Study Bible
(original)


premillennial
teaching from
C.I. Scofield
1917 notes; 16
pages of color;
Oxford Bible Maps
Amazon
Thompson
Chain-Reference


"self-contained
library" of bible
study tools
100,000 topical
references;
8,000 chain
topics;
14 color maps
Amazon
Also see Types of Bible Commentaries to learn more.
Also see: