Reading the Bible is important to Christians. Many believers have developed a daily habit of reading Scripture so they can grow in their knowledge of God and mature in their faith. Yet there are different Bibles available today and it's not always easy to pick the right one.
Study Bibles are great for Bible readers because they are good at explaining Scripture in ways that are easy to understand. Study Bibles help readers understand passages and verses, but they don't overwhelm them with so much information that learning Scripture becomes confusing.
What exactly makes Study Bibles helpful to Christians? What are some examples of the kind of information that is found inside them? Which Study Bibles should I consider using? Keep reading to learn answer to these questions and more.
There are lots of Study Bibles to choose from. See the Study Bible Comparison Chart to see the similarities and differences among dozens of them.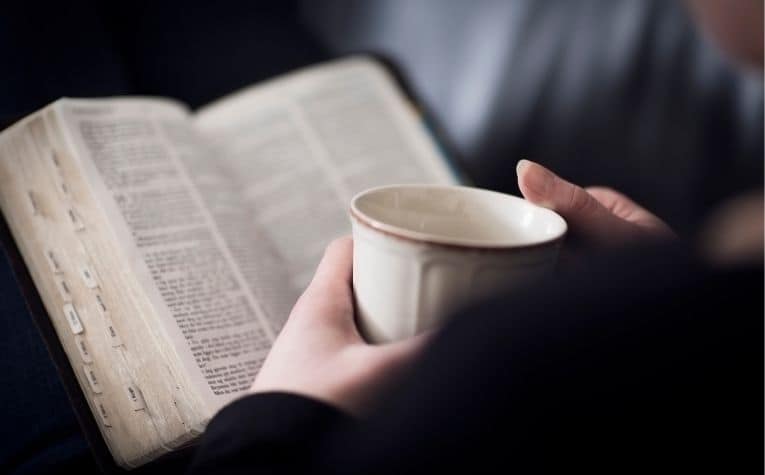 Why Study Bibles are great resources for Christians
Study Bibles have helped millions of Christians who want to have a better understanding of God and His Word. Not every Study Bible is the same, however. To be clear, all Study Bibles have the common goal of helping readers understand Scripture, but they can have different focuses, too.
Study Bibles explain books, passages, and verses
Study Bibles explain Scripture in a way that anyone can understand. The notes in them — which are often found at the bottom of each page — tell the reader what the biblical text means in simple terms.
A person doesn't need to be a minister or pastor or have gone to Bible college or seminary in order to understand the notes. The authors who write the study notes in Study Bibles, who are usually Bible scholars and pastors, don't assume the reader has any prior knowledge of the subject.
Study Bibles help people apply God's Word
It can be challenging for any Bible reader, even ministers and pastor, to understand certain texts of Scripture and automatically know how it applies to their life.
Two-thirds of the Bible is Old Testament Scripture and it's thousands of years removed from life today.
Yet all of the Bible is relevant for Christians, even the Old Testament.
Study Bibles can help readers apply Scripture to their lives, including seemingly obscure passages and verses that were written thousands of years before Christ. It may be easy for some Bible readers to apply New Testament books like James, which is full of practical teaching. It may be harder for them to apply Leviticus. Study Bibles help readers do that.
Need more information about which Study Bible to use? See How to Choose a Study Bible to learn more.
Study Bibles help readers understand the setting of Scripture
The stories found in Old and New Testament books don't occur in a vacuum. Instead, each book occurs in a certain historical and geographical context. Consider these examples:
Exodus takes place in Egypt and in modern-day Israel
Daniel, in part, takes places in Babylon
Jonah, in part, takes place on the Mediterranean Sea
Matthew takes places in first-century Israel
Acts takes place in modern-day Israel and in other places around the Mediterranean world
Corinth was a city in Greece
Romans was a city in Italy
Revelation was written on a small Mediterranean island
Study Bibles give readers the information they need to know about the setting of each biblical book so they can understand Scripture.
For example, Bible readers don't necessarily need to know the entire history of ancient Egypt in order to understand Exodus, but it may be helpful for readers to know some information about the Pharaoh of Moses' time to understand the story better. Studies Bible provide such helpful information.
Also see What Is a Woman's Study Bible? to learn more.
Study Bibles help people understand the literature of Scripture
The Bible contains different writing styles, sometimes referred to as "genres" of literature. One writing style in Scripture in narrative. Another is parable. The Gospels, for example, are mostly narrative, but they also contain parables that Jesus taught his disciples. Study Bibles help people understand the meaning of parables, as well as, other genres like:
Hebrew poetry: for example, Psalms, Proverbs, and the poetry found in many Old Testament prophets like Isaiah, Jeremiah, and Ezekiel
Law: books like Leviticus, Numbers, and Deuteronomy contain descriptions of different rules and regulations
Epistle or letter: several New Testament "books" are actually letters that men like the Apostle Paul wrote to churches
Apocalyptic literature: this is style of writing that is found in places in the Old Testament prophets (e.g. Daniel 6-12), but is the dominant literary style in the book of Revelation
Are you new to Bible reading? See Best Study Bibles for Beginners to learn more.
Unique Study Bibles
Some Study Bibles are more unique and have more focused content than others. Volumes may have a narrow theme or a well-known pastor may be the author of the notes and articles. Here are some examples:
The Ancient Faith Study Bible This Study Bible includes notes from the writings of the Early Church Fathers, who were the leaders of the Christian church from the 2nd through 6th century after Christ. This Study Bible is an excellent choice for readers who love Christian history and theology. (See the best price for The Ancient Faith Study Bible on Amazon.)
Life Application Study Bible This is one of the most well-known Study Bibles available today. Though it contains less history and theology than other well-reviewed Study Bibles, it contains an abundance of notes on how to apply the Bible to life today. (See the best price for the Life Application Study Bible on Amazon.)
MacArthur Study Bible This Study Bible contains notes and articles written by well-known California pastor, John MacArthur. The notes reflect MacArthur's theological convictions, such as Reformed theology and Baptist ecclesiology. (See the best price for the MacArthur Study Bible on Amazon.)
Reformation Study Bible This Study Bible, from Crossway Publishers and Ligonier Ministries, contains notes reflecting a Calvinist or Reformed theological perspective. (See the best price for the Reformation Study Bible on Amazon.)
Jeremiah Study Bible This Study Bible contains notes and articles written by another well-known pastor, David Jeremiah. The notes reflect Jeremiah's doctrinal beliefs, especially eschatology, i.e. the end times. Jeremiah has written many books about the end times. (See the best price for the Jeremiah Study Bible on Amazon.)
Biblical Theological Study Bible Edited by well-known theologian D.A. Carson, this Study Bible helps readers trace the grand narrative of Scripture throughout God's Word. Though the Bible has two testaments and 66 books, it tells one unfolding story, which this Study Bible helps readers observe and understand. (See the best price on Amazon for The Biblical Theological Study Bible.)
Some Christians use Devotional Bibles. See What Is A Devotional Bible? to learn more.